On Sunday 5 December 2021, we began at Straide Village, where the River Straide runs past the Michael Davitt Museum on its way to joining the main River Moy.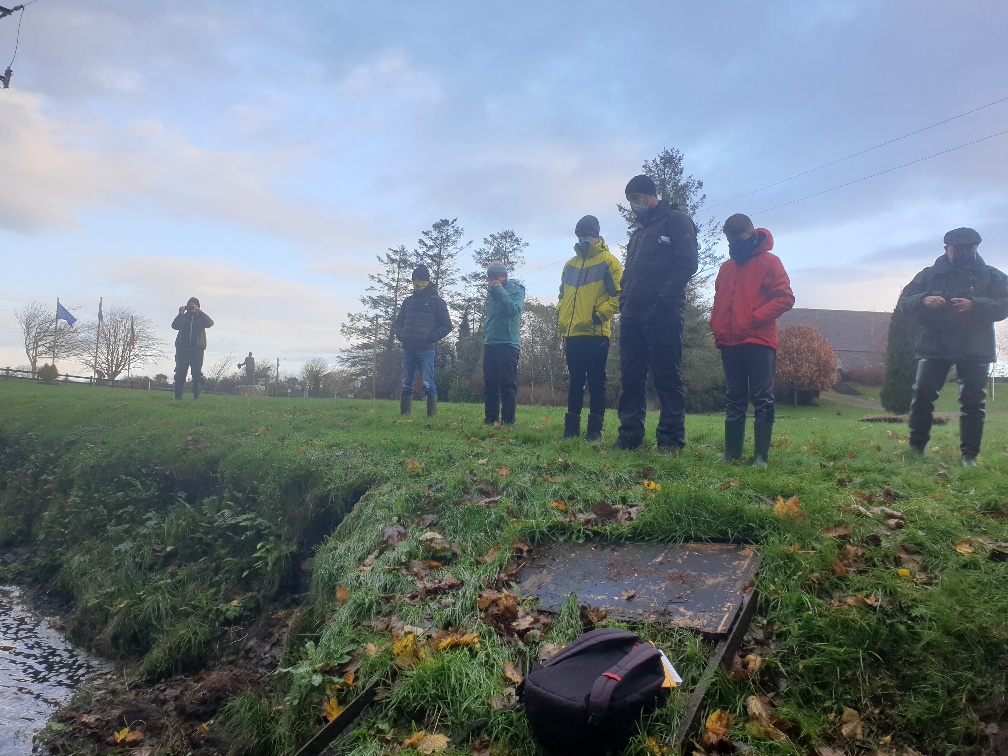 Again, being very careful not to disturb any salmon or trout redds, we lifted stones and rocks and collected insects and other invertebrates washed into the net by the current.
Tom Carolan of LAWPRO outlined the "Blue Dot" Programme which aims to maintain the highest quality catchments in pristine condition and to restore those once at high status to their former glory.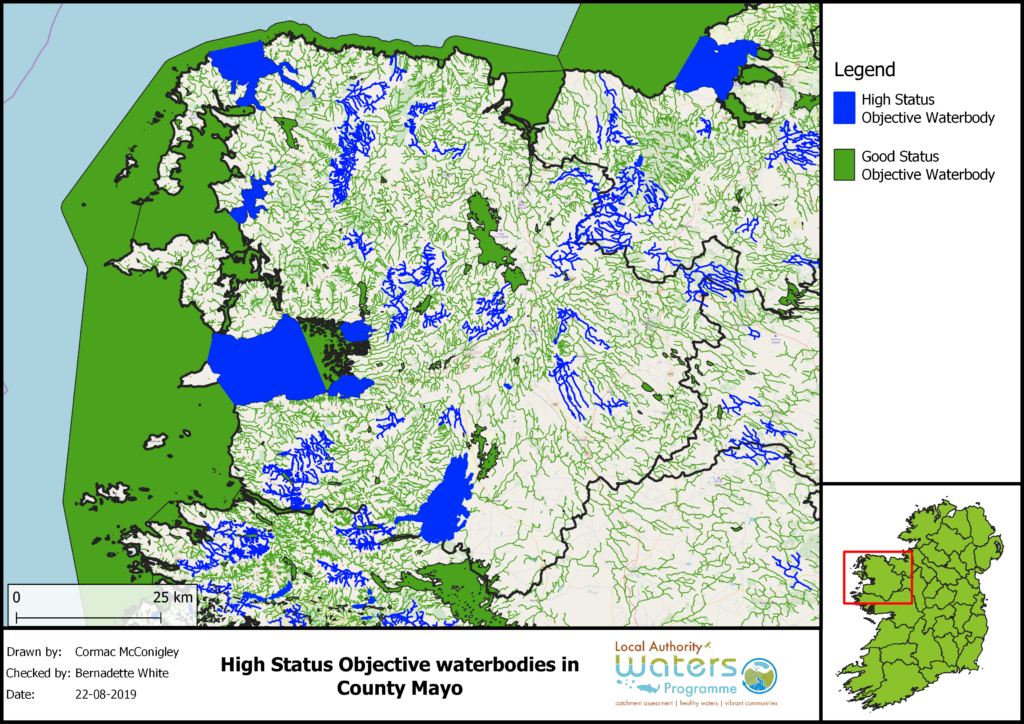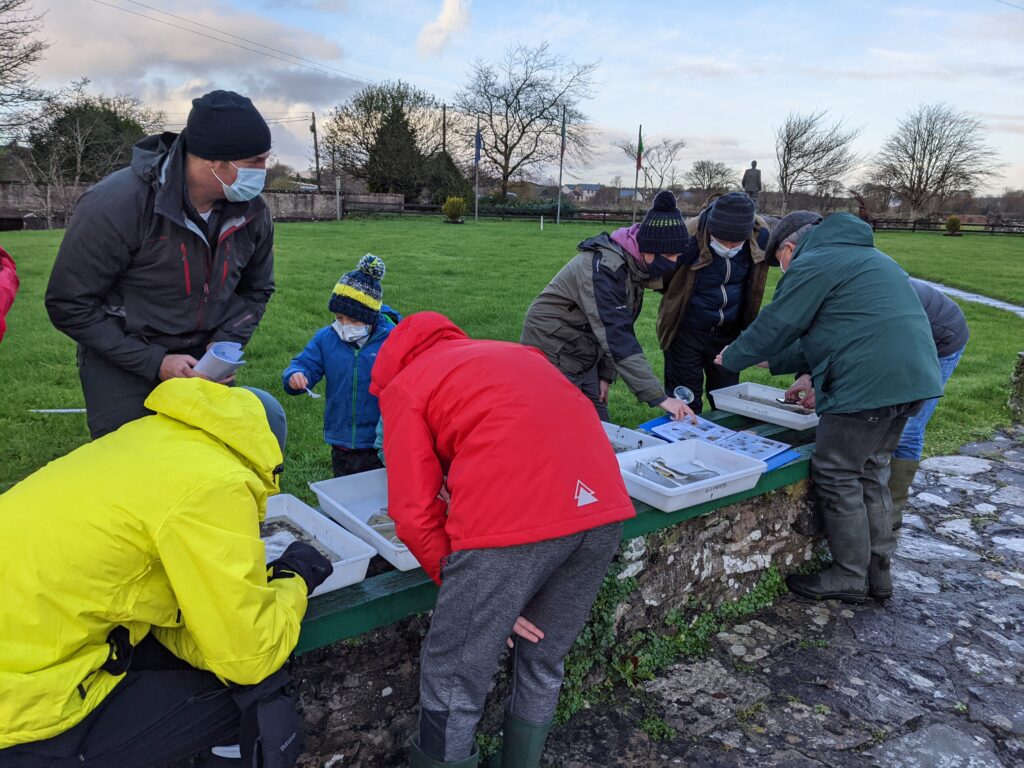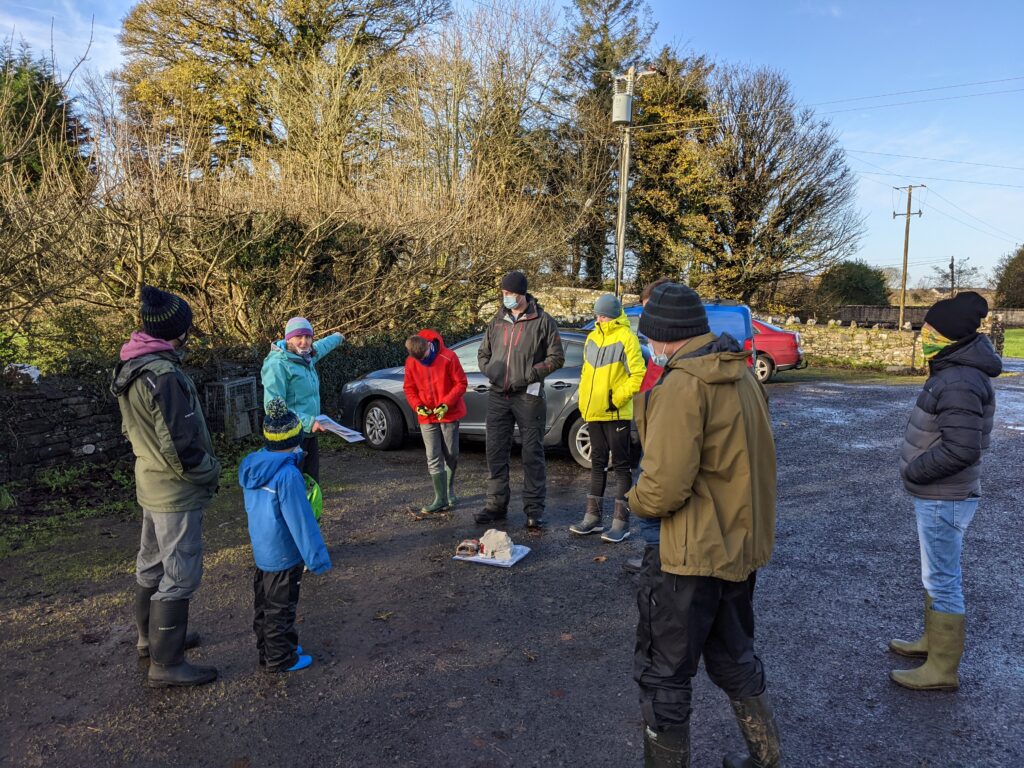 The next stop was the Drummin Wood shore of Lough Cullin. The usual sandy beach was flooded up but the lake is shallow at this point and the samples produced a nice range of mayflies and a variety of other invertebrates. Cladophora balls featured too.
The lake has improved since the days when 10 tonnes of phosphorus per annum was delivered into the lake via the Castlebar River, coming from Castlebar's sewage works in the days before phosphorus removal was installed at the waste water treatment plant.
Jacki Hunt set up her telescope and although we were looking into the low sun we saw some Goldeneye ducks.
Our final stop was in pursuit of a special stonefly called Dinocras. This stonefly has a three-year life cycle, meaning that it takes the nymphs three years to mature and emerge as an adult stonefly that flies around, mates and lays eggs for the new generation. They are particularly sensitive – so to see a large specimen that is three years old means that conditions have been good over its life cycle because a single pollution event will wipe them out.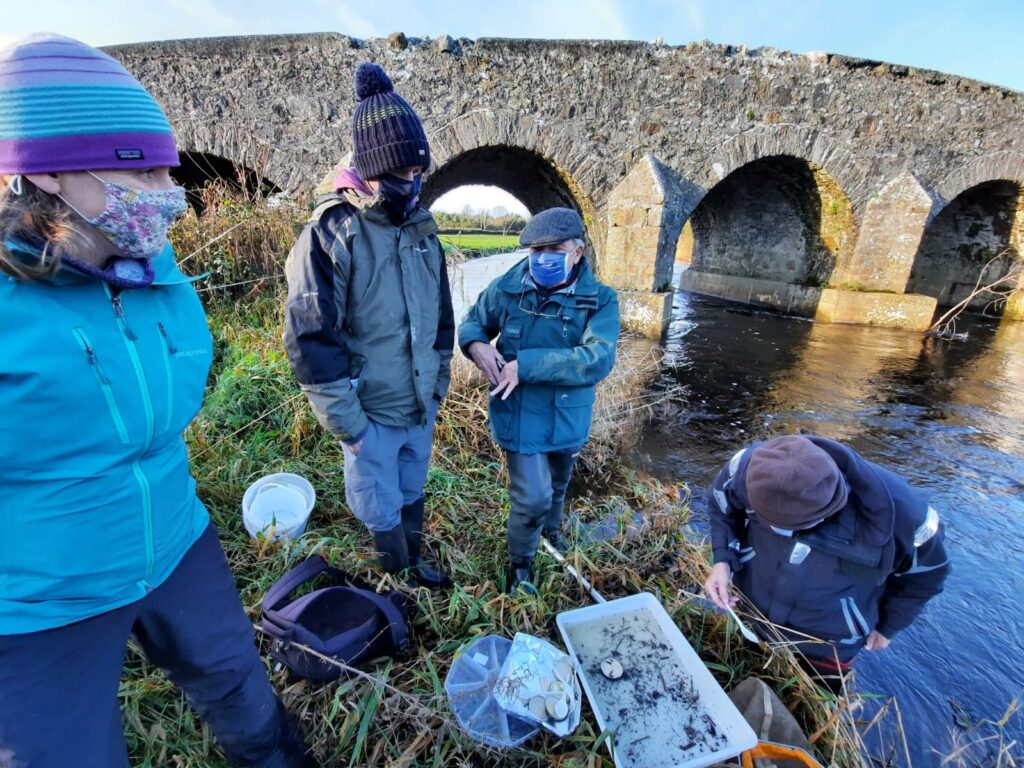 There were flow gauges at two locations that we visited on 4/5 Dec – the Pollagh and here at Scarrownageeragh Bridge. We discussed the importance of measuring flow volume in rivers, obviously from the point of view of being able to predict flooding. But knowing about a river's low flow regime is also important licensing discharges from waste water plants. The EPA and local authorities must know what the low flows are in a given river are so that they can set the licence limit values at a level that will protect the biology of the river or lake. Flows are measured in cubic metres of water per second flowing downstream. The website waterlevel.ie has real time levels for many rivers around the country – the data are telemetered from the gauge sites every 15 minutes or so.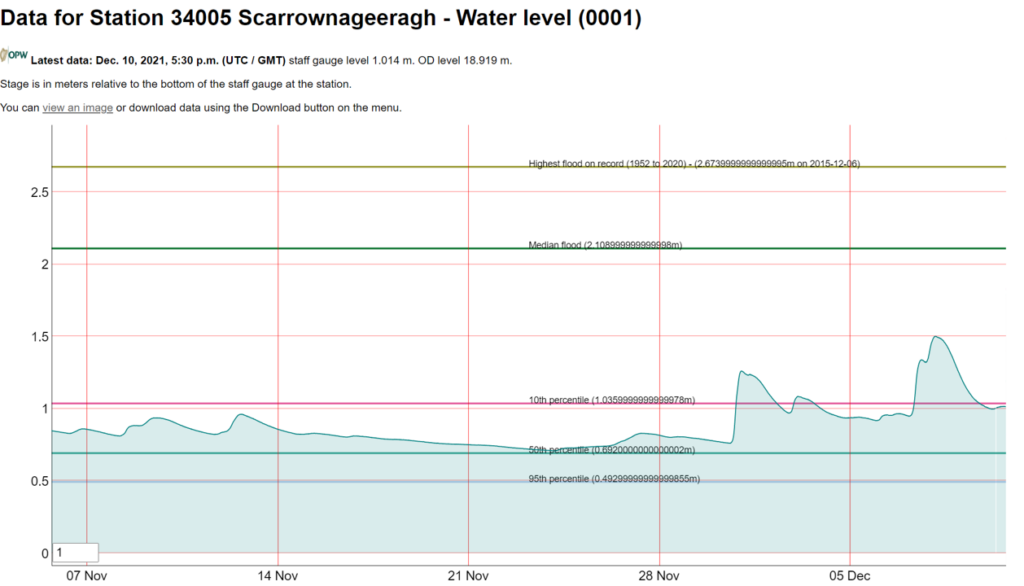 Thanks to Keith, Kenny and Ken for photos from the day.