On Sunday 14 November 2021 we visited Lough Carra, one of Mayo's most prized lakes. We assembled at the Moore Hall car park close to the shore of the lake.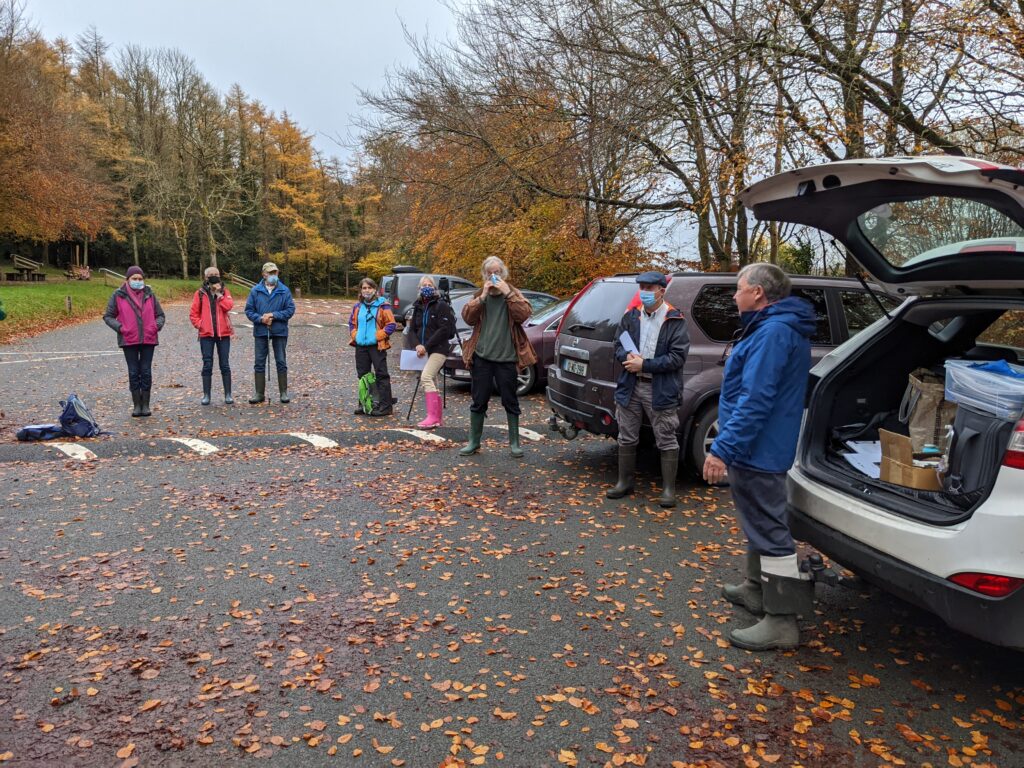 The lake edge was shallow enough to sample even with wellingtons and we filled a half dozen trays with samples taken by the group. We kicked in the reed beds on the marly white calcareous sediment and got a fantastic mix of invertebrates. These included damsel fly and dragon fly nymphs, which are nice to see.
We had a discussion about the decline in numbers of the mayfly Ephemera danica in Carra. Ken Whelan sampled Lough Carra during his PhD studies (sometime back in the middle of the last Century?) and at that time Ephemera danica was very plentiful. The decline is worrying and a signal of the lake over time. Ken searched for the right type of substratum and did find some of The Mayfly to show to the group.
We mentioned the importance of the charophytes – the stoneworts – which are found in hard water lakes like Carra. In Lough Carra they penetrate down to six or so metres depth due to the clarity of the water allowing them sufficient light to grow at such depths, but emphasising the danger of increased enrichment of the lake that may reduce their depth of penetration or eliminate them completely as has happened in a number of other Irish lakes.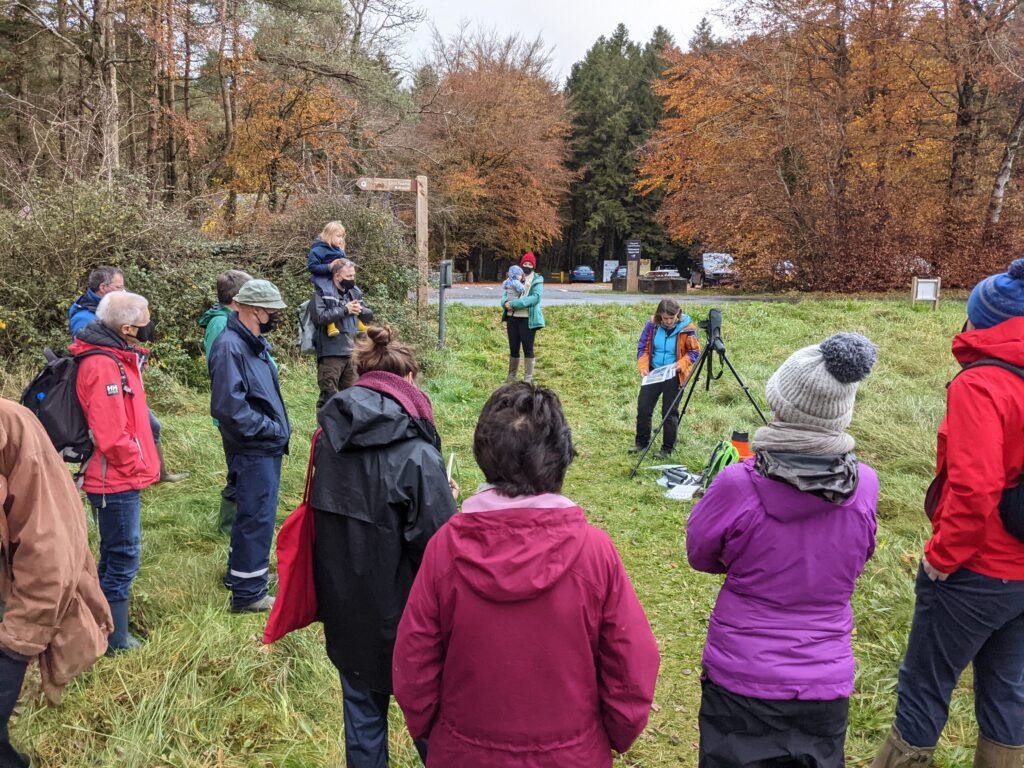 Jackie Hunt described the birds on the lake and with her telescope we were able to zoom in on the eye of a Goldeneye duck. Tufted Duck, Mute Swans, Mallard, Teal, Cormorants were also seen from the Moore Hall vantage point. Jackie distinguished between the birds that winter here and migrate north to breed in the summer and those that migrate from the south to breed here in the summer – and those that live here in Ireland all year round.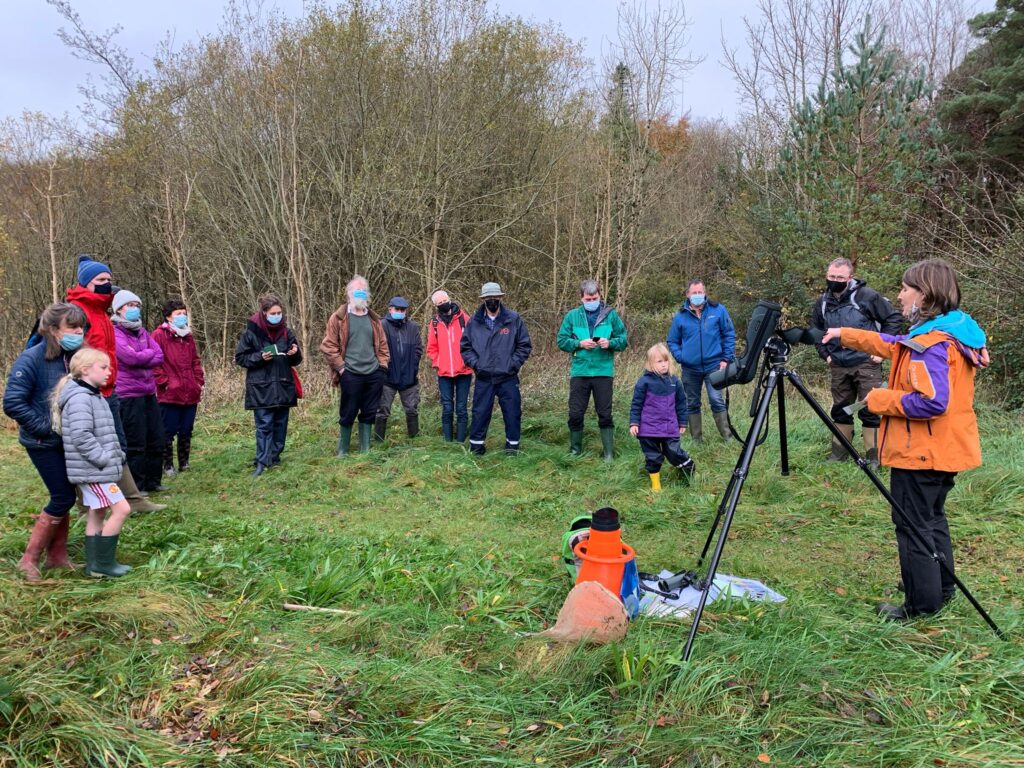 Lynda Huxley gave the group an outline of the work of the Lough Carra Catchment Association and the ambitious new LIFE project due to commence in 2022 with the aim of bringing the lake back to its former glory.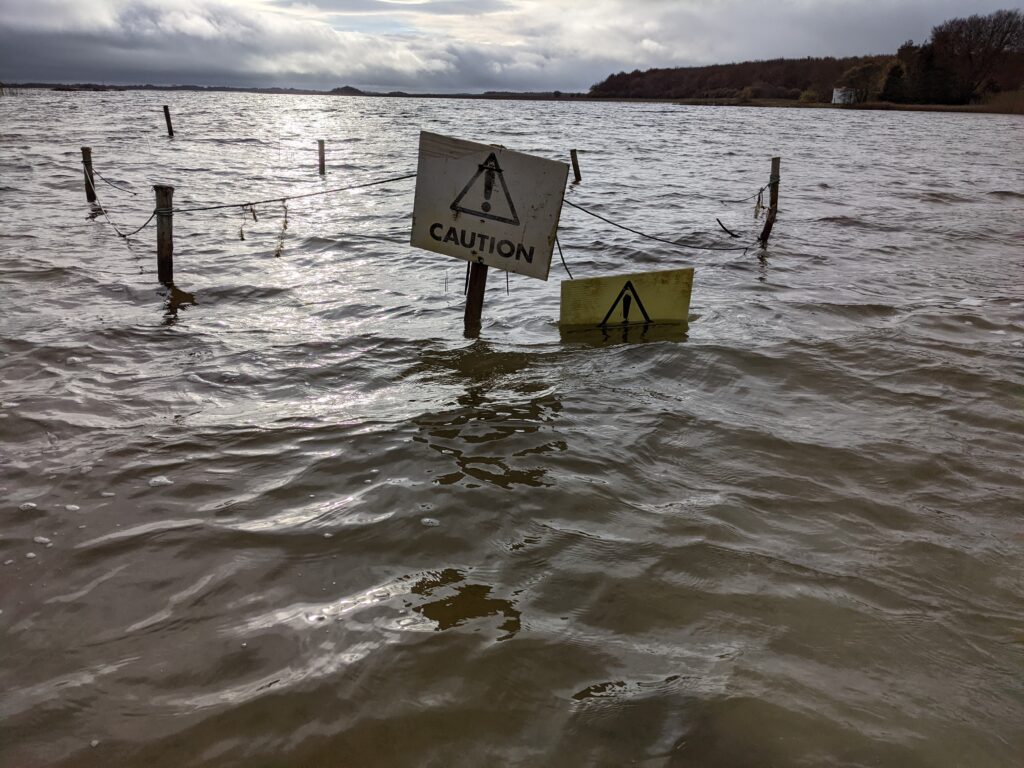 On each field excursion we offer to examine particular issues of interest to the local group. Sunday's item has to be one of the more unusual issues we are likely to encounter. Michael Kingdon wanted us to take a look at a sink hole in the lake itself just a few 100 metres along from Moore Hall. Ken replaced a sign that had drifted away and found that it plunged right down into the soft sediment – quick-sand-like. The danger signs are warranted. The karst limestone nature of the catchment is ultimately responsible. We measured the temperature and pH of the water within the fenced off area but no significant difference was noted compared with the adjacent water.