Helping Mayo communities care for their water
An exciting new training programme has been designed for people in County Mayo who are interested in protecting and developing their local streams, rivers, loughs and wetlands. The course will be available to people in the Moy catchment (east Mayo, including the Castlebar and Ballina areas) and south Mayo lakes area.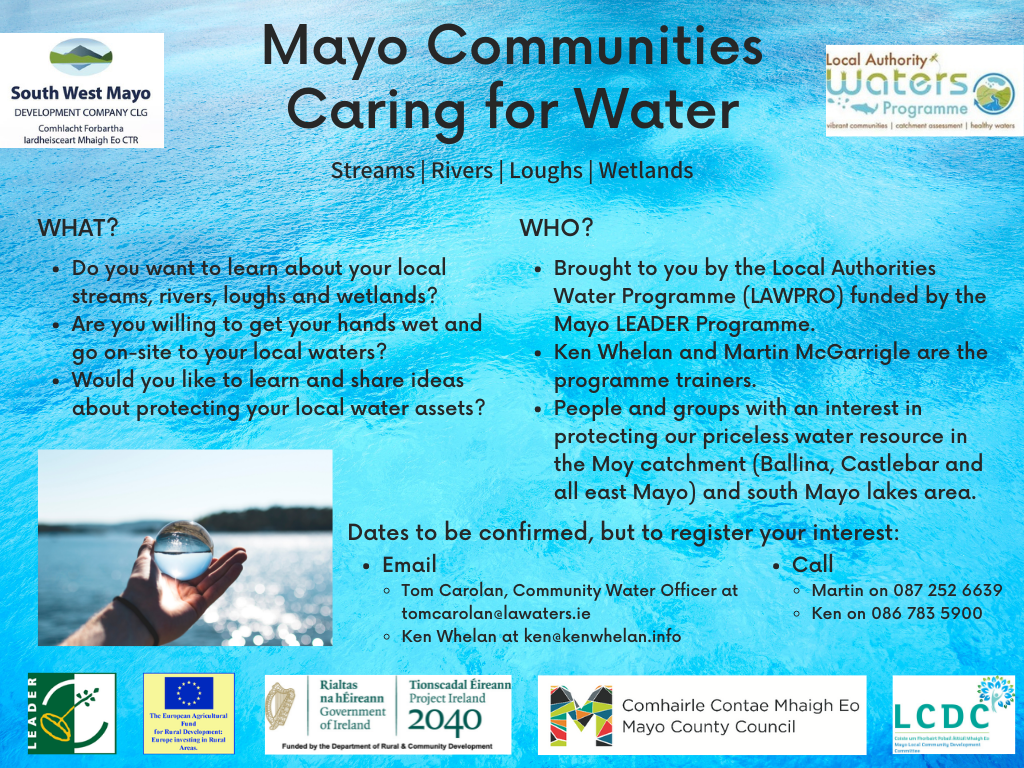 Starting in September 2021, participants will have the opportunity to learn about their local water resources, go on-site to apply the learning, and develop projects that will have a positive impact on local water quality.
Download the Application Form (MSWord)
or
Download the Application Form (pdf)
Brought to you by the Local Authorities Water Programme (LAWPRO), and funded under the Mayo LEADER Programme by South West Mayo Development Company on behalf of Mayo Local Action Group, Mayo Communities Caring for Water is a practical and hands-on training course.
'On behalf of Mayo County Council and LAWPRO, I am delighted to have Martin McGarrigle and Ken Whelan as trainers on this programme. This is terrific opportunity for Mayo people to learn from some of the best in water conservation in Ireland', said Tom Carolan, Communities Water Officer, LAWPRO.

People are invited to register for the Mayo Communities Caring for Water training programme by contacting Tom at tomcarolan@lawaters.ie or Martin @ limnos-consultancy@gmail.com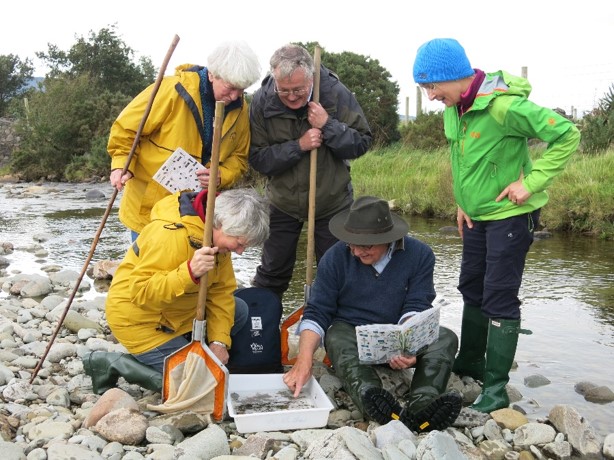 Learn about the myriad of life forms in County Mayo's unique streams, rivers and loughs
Do you want to learn about the ecology and biodiversity of your local streams, rivers, loughs and wetlands?
Do you want some practical and hands-on engagement with these local waters?
Would you like to learn, share ideas, gain expertise in the areas of water conservation and protection?
Then this course is for you!
All are welcome: Tidy Town members, farmers, anglers, walkers, wildlife groups, teachers and anyone with an interest in water protection, conservation and management.